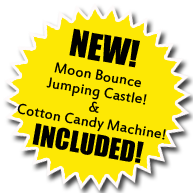 We cater your Children or Adult Parties on premise and we also give the option of you catering on your own. From Birthday's to Sweet Sixteen and Bar/Bat Mitzvah's, we do it all!



We only do 1 party at a time!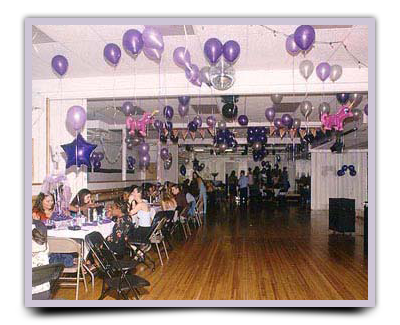 Decorated Party Room


Coffee and Tea


Set up and clean up


Hot and cold food


Trampoline and mats for kids


Paper goods


Kosher food available


DJ


lightshow, smoke machine, bubble machine


Costume clowns


Popcorn/cotton candy


Magician


Caricaturists and more!


Face Painting


Tattooes


Bubble Machine


Disco Lights


Basketball

Gymnastic & Dance - One hour of tumbling, cart wheeling, running and jumping and balance beam fun. Next, moon bounce into space. Supervised by trained gymnastic instructors. Followed by freeze dance, limbo, electric slide, Shake It Up, Ant Farm, Victorius and Cheetah Girls type dancing. Games, contests, you name it! $350 – 12 children. $12 – each additional child.

Disco Dance Party - Laser Strobe lights, Smoke Machines, and non-stop music and dancing. Lip Sync Contests to your favorite singer, The new exciting Tshirt game called "Stuff It". Electric Slide, line dances, games and dance contests tattoos, trampoline and more. $350 – 12 children. $12 – each additional child.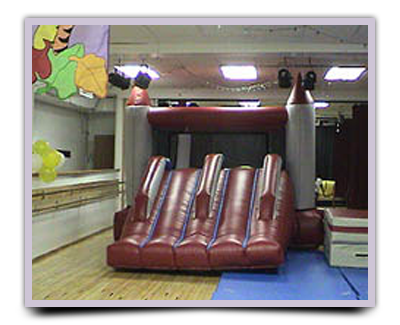 Dress-Up Party - Pamper your glamour girls. Treat them to a manicure, hairstyling and makeup, then dress up in fabulous sequined costumes. Modeling and dance contests, games and activities. $400 – 12 children. $15 – each additional child.

Crazy Craft Party - Go crazier decorating or creating one of our craft items using glue, pompons, sequins, glitter, stickers, markers, paint. etc. Choose 1 craft (and art, Paint Swirl, and much, much more!). $400 – 12 children. $15 – each additional child.

Clown Party - Choose a clown and they will come as a clown for 30 minutes. They will do face painting or tattoos, and then make balloon sculptures, for all children. Then for the next 30 minutes they will play 1 party game and the clown then will dance with children sing happy birthday and pose for pictures.. Please bring Polaroid 600 Film. $135-$175- depending on clown. The other hour is a mixture of games, dancing, gymnastics and eating. $295 + $50-$175 depending on the clown. – 12 children. $12 – each additional child.

Drama Party - A party for girls and boys, you and your friends go on camera, watch your self on T.V., and dance and act out to real commercials.( 1 hour). The rest of the party is either dancing or games. (2 hours total). $295 – 12 children. $10 – each additional child.

**All parties are 2 hour. All party games and activities can be geared to specific age group.

Extras Available For Party Rentals:



Tattoos: $10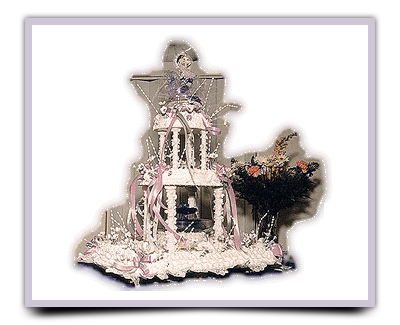 Clown: Range $150 – 200


Extra Hour: $200 Children Parties only.


Magician: $300 for 1 hour show with balloon sculptures

Balloon Sculptor: $175-$200 for 1 hour show


Face painter / Balloon Sculptors: $50 – per hour at studio (minimum 2 hrs.)


Room Rental: Up to 80 people: $700 for 4 hours. $200 for each addl. hour.


Cotton Candy, Snow Cone or Popcorn Machine. $125 – (60 minute unlimited)


Party bags filled with candy, and toys - $6 each bag


Communion DJ - $850 – 4 hrs.


Sweet Sixteen DJ - $850 w/lights


Weddings: DJ, MC, Lightshow – 5 hrs. $1500


Bar/Bat Mitzvah DJ – DJ, MC, 2 dancers, lightshow, smoke machine, private dance lesson - $3200


Party at your house – 1 party motivator - $175 per hour.

Also Available: 3 foot heros ($45 +tax) - potato salad, macaroni salad available for additional price, 6 foot heros potato salad, macaroni salad, pickles & olives ($90 +tax), Bagel and Vegetable platters & Kosher pizza.

IMPORTANT NOTE: We have another party starting after each party in 30 minutes. It is important that you realize that the parties are 2 hours long. Everyone must leave after the party. We allow the client to take 20 minutes, to gather your belongings. After that time, a $50 overtime fee will be added to your bill.




2 Hostess- Party Motivators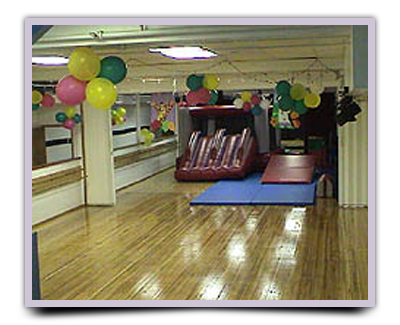 Decorated Party Room with music


Table Cloths


Coffee and Tea for parents


2 Fun-Filled hours in our party room


Face Painting


Tattoos





Saturdays:
2:30pm - 4:30pm || 5:00pm - 7:00pm || 7:30pm - 9:30pm

Sundays:
11:30am - 1:30pm || 2:00pm - 4:00pm || 4:30pm - 6:30pm





We do not charge for newborns, but everyone age 1 and up must be paid for. There is a minimum of 12 children including the birthday child. A non-refundable deposit of $100 is required at the time of booking your party. Balance must be paid on the day of the party. CASH ONLY!!! Base price for a gymnastics and dance party is $350 for 12 children, and $12 for each additional child. Deposit can be paid by cash, or credit/debit card only (NO CHECKS). Any child attending regardless of age must be paid for. GRATUITIES OF 15% WILL BE ADDED TO YOUR BILL. Please inform us at least 1week in advance if a scheduled party must be postponed. Your party may be rescheduled without penalty for the next available date. We also require 24 hours notice on the final count of guests for which there will be no refunds for no-shows on the party day. We set up tables and chairs for the children only. Parents may sit in the child's seats while they are doing activities. If you would like extra table for food or parents, the fee is $10 per table. We must be informed 1 day prior to the party.
*** NO CONFETTI ALLOWED!! ***